What does it take to be British?
Well apparently a lot more than your mother, your father, your brother, your sister, your uncles and your grandparents being British.
I am a dual citizen. I have an Australian and a British passport, but I was not born in either of these countries. I am an expat kid.
I was born to British expats in the 70's. At this time a child didn't need their own passport, your name was simply added to your mothers, no application for citizenship was required; I was a Brit born to a Brit.  Several years later my parents permanently immigrated to Australia, our adopted home. My brothers and I were naturalised, I was granted an Australian passport and for the next 20 years this was my home.
I felt the need to explore the world and my roots so in my 20's I took the road well travelled by many an Aussie and moved to London for a year, on a British passport as I am entitled to do so through my birth rights as a British Citizen.
Here I met my wonderful Australian husband and had our first two beautiful children (and stayed seven years longer than my original plan…). As a dual citizen I was able to pass my citizenship to my children in a relatively seamless processes through both the Australian Embassy in London and the Home Office in the UK. My husband having worked and lived in the UK for many years was granted his permanent residency then citizenship as well.
A new expat family
An unexpected twist in our story now sees us living as expats in the UAE and young Master J joined our clan, born here in Abu Dhabi last year.  The Australian Department of Foreign Affairs have had no problem acknowledging him as there's and it took less than a month to issue his Australian citizenship certificate and a passport.
It appears, however, we are now in a stand off with the British Home Office to have him recognised as British. First we had to deal with lengthy delays as the Home Office restructured its process for dealing with foreign nationals, then we were sent a letter basically saying, "Sorry, your just not British enough for us".
It is nearly his first birthday and we've almost exhausted all avenues.  The last correspond from HM Passport Office tells us, "you may want to consult with the UAE authorities to see whether gaining British Citizenship would have any effect on J's citizenship of the UAE".
It is near on impossible for "foreigners" to get UAE citizenship.   If you marry a national, you can obtain your citizenship after 10 years if you can prove your relationship is legitimate.  Children of an Emirati man married to a foreigner are also entitled to citizenship of the UAE but they must not be dual citizens (this has been extended to Emirati women now as well).  Expatriate workers must be on a working visa or a residency visa but cannot gain "permanent residency".
At least somebody wants him
So thankfully Master J has dual nationality so he has been claimed by someone, the situation could have been a lot worse. If our children want their children to be recognised as Australian, they must live in Australia for a minimum of 2 years before their children are born; if they want their children to be British they need to be born in the UK.
Our expat story is a little complex but there are many with far more twists and turns than ours.
On Master J's behalf, I'm officially declaring this sucks.  How is a child supposed to find belonging in the world when neither their home or host country choose to recognise them?  Is it right to reject him purely because my mother was outside of the UK when I was born and then I had the audacity to push him into this world in a foreign country too? (Into the capable hands of a British midwife may I add).
We are trying one last ditched attempt of applying through the British consulate in Dubai to have a duplicate birth certificate issued, then reapplying to the Home Office Nationality Enquiry Team, but at this point it just feels like one big #effitfriday.
Anyone else caught in citizenship no-mans land? Have you successfully appealed for birth rights or had to rescind a citizenship to gain another?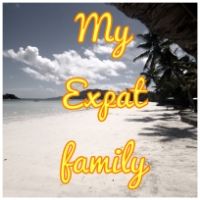 ***Update: Master J was eventually issued his British Birth Certificate. In July 2015 we reapplied for his British Passport via my husband with his naturalised Citizenship, leaving my details off the application and we were successful – I mean why would you want a British born citizen who lived and worked in the UK for nearly 10 years, contributing to the economy, purchasing property and generally being a model Brit ruining the process***
Want More Expat stories?  Join us here.
© OurGlobetrotters.Net